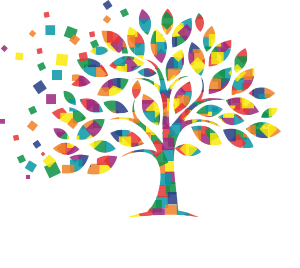 Project Mosaic
Project-Mosaic serves individuals and families by creating holistic experiences which celebrate, strengthen and connect the many facets of their story to facilitate desired change and growth. Mental health, physical health, education and employment, family balance and community connection can all be addressed in an experiential way which does not always look like traditional therapies or learning experiences. The goal for all programming at Project-Mosaic is to identify needs, assist in goal-setting and take a collaborative approach to developing an individualized plan which guides individuals and families in the direction they want to go.
Beginnings
Sara Newman, LCSW has served individuals and families in Milwaukee and surrounding areas for over 20 years. Her personal and professional experiences have illustrated for her both the need for creative holistic programming as well as the value and increased impact of collaboration. In 2017 she created a committee at RISE Youth & Family Services to start this journey which has evolved over the years into Project-Mosaic. With the goal of best meeting an individual's needs, Project-Mosaic provides therapeutic support, education and assists in creating supportive bridges to other community resources.
Project-Mosaic also partners with community organizations to provide education and support as they seek to incorporate more of a holistic and trauma-informed approach in the work they do.